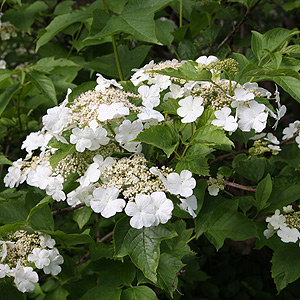 Viburnum Plants
If you are looking for a shrub for all seasons then Viburnums may be the ones. A varied group of plants with a range of flower forms and foliage, they are generally hardy and grow well throughout the UK.
Maybe never the star of the show, but certainly never dismissed by gardeners in the know.
The hedging types are just plain useful and easy care, the 'Snowball Tree' or Viburnum opulus roseum, also known as the 'Guelder Rose' is stunning when in flower, as is Viburnum macrophalum, the 'Chinese SnowballTree'.
Great flowers in spring, good foliage through summer, many with excellent autumn color and then just so easy care in winter.
One of the real beauties of Viburnums is that they perfom best in cooler climates, so the UK is just the place for them.
Some make great feature plants, others excellent hedges. It is generally the smaller leafed types that are better hedges, and this includes many of the Viburnum tinus cultivars. Viburnum odoratissimum has large foliage and does not take as well to formal pruning.
Some species are evergreen, and some are deciduous, and some have very showy flowers, others are really grown for the foliage and as a screen.
Viburnum Varieties
Viburnum betulifolium
Viburnum x burkwoodii, semi evergreen
Viburnum carlesii
Viburnum davidii
Viburnum x hillieri, semi evergreen
Viburnum x juddii
Viburnum odoratissimum
Viburnum opulus
Viburnum plicatum
Viburnum tinus
Basic Viburnum Care
Although they grow well in cool climates, the flowering types do like a sunny position for best results. However Viburnum tinis, the one used for hedging, will grow in fairly deep shade.
Humus rich fertile but well drained soil.
Mulch around plants to maintain a cool root run.
Keep the area around Viburnums weed free.
Water in young plants with a liquid seaweed fertilizer.
Some Viburnums are highly perfumed such as viburnum x carlcephalum ( fragrant snowball ), some with attractive flowers such as viburnum plicatum roseace and others such as viburnum odoratissimum var awabuki, with foliage that sets them apart in the garden.
Being a generally hardy species, Viburnum thrive in full sun or part shade in a well mulched and well drained soil. Some varieties are great hedging plants! ( eg viburnum tinus) Buy Viburnum fronm specialist nurseries online in the UK.
Viburnum Plants for sale in the UK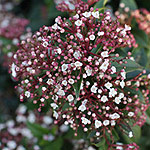 HEDGES DIRECT Ltd - Phone 01257 263873
Five Acres Nursery Dawbers Lane Euxton PR7 6EE
Huge range of beautiful hedging plants, bare root, cell grown, pot grown, or root balled. All the main hedging species in all sizes. Thousands of satisfied customers. Discounts on large orders. Min order value £20 & FREE DELIVERY on orders over £50. Advice by phone or email helpdesk@hedgesdirect.co.uk
www.hedgesdirect.co.uk
BEST 4 HEDGING Ltd
269 Southport Road, Leyland PR26 8LQ Tel 01257 261243
Buy Direct from the Growers - FREE delivery over £50.
Huge discounts on orders over £300. Privet, Yew, Escallonia, Griselinia, Laurel, Beech, Hawthorn, Box, Hornbeam, Lavender, Holly, Lonicera, Photinia, Thuja and many others - plants from 30cm to 3m plus.
www.best4hedging.co.uk
THE GOBBETT NURSERY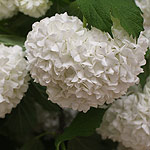 Farlow, NR Kidderminster, Worcs, DY14 8TD
Includes: Viburnum burkwoodii, viburnum bodnatense dawn, viburnum davidii, viburnum opulus, viburnum plicatum and others.
www.thegobbettnursery.co.uk
SPRING REACH NURSERY
Long Reach Ockham Surrey GU23 6PG - Tel 01483-284769
Set in heart of Surrey, and only 5 mins drive from RHS Wisley. Includes Viburnum burkwoodii, viburnum farrei, viburnum tinus, viburnum plicatum.
www.springreachnursery.co.uk
HARPTREE NURSERY
Bristol Rd West Harptree Somerset BS40 6HG - TEL: 01761 221370: FAX: 01761 221989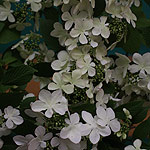 Family nursery supplying hardy herbaceous stock, grasses and shrubs, plant sourcing service, garden design service Includes: Viburnum
www.harptreenursery.co.uk
Weeping Trees
You may also be interested in :