Perennial Plants for sale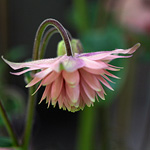 Perennials plants and flowers are one of the most common plants sold by mail order in the UK and with such a wide variety of perennials used in cottage gardens and borders it is easy to understand why. or many years they have readily available for sale by post and now catalogues are usually available online from mail order nurseries.
Browse the participating nurseries listed below, or for an alphabetical list of perennial plants visit our A - Z mail order and specialist nursery index.
Perennial plants provide a great show of flowers and can also act as a source of cut flowers for the home.
Perennial plants do well in containers and some are suited to sun while other prefer shade. Also of interest is the wide range of garden bulbs for sale online.
Perennial plants are used widely in garden border planting and cottage gardens throughout the UK. Flowering from spring through to Autumn depending on species, with the right list of perennial plants it is easy to have flowers in the garden for 6 months of the year.
Dying back at the end of Autumn they can be divided during early spring and will soon bounce back to life providing a riot of colour. Tall growing perennials are best planted at the rear of the garden border while smaller low growing plants reserve a place at the front of the border.
Remember that perennial plants can be purchased as plug plants for mass planting and can also be grown in pots or containers and placed near doorways or paths when flowering. A wide range of perennials are readily available for sale by mail order during the colder months.
You may also be interested in
Perennial Plant Nurseries in the UK
Our listed suppliers all have plant catalogues available either online or in printed form. Many will place you on a mailing list when you purchase, so each season you will have access to the latest flowering plant catalogues.
ABRIACHAN NURSERIES, 'The Garden on Loch Ness' - Tel/fax: 01463 861 232
Loch Ness Side Inverness IV3 8LA
A treasure trove of shrubs & perennials. Primulas, auriculas, sempervivums and helianthemums.
AEE - a lover of plants - supplying plant lovers Tel/fax 01379 651230
Specialising in herbaceous perennials and ornamental grasses, mainly A.G.M. or the more unusual varieties.
CLAIRE AUSTIN HARDY PLANTS Hardy Plants Tel: 01939 251173
Edgebolton, Shawbury, Shropshire, SY4 4EL
Mail order specialists of herbaceous perennials, including bearded irises, herbaceous & tree peonies.
BALI-HAI MAIL ORDER NURSERY Tel: 00442828885289
42, Largy Road city: Carnlough, Ballymena Co.Antrim BT44 0EZ
Hosta specialist , Agapanthus varieties, Phormium, Crocosmia, Rhodohypoxis, Trilliums and many more.

KEVOCK GARDEN PLANTS Tel/fax: 0131 454 0660
Postal Address: 16 Kevock Road, Lasswade, Midlothian EH18 1HT
Unusual alpine, bog, woodland and herbaceous plants, shrubs and bulbs. Mail order throughout Europe.
PENLAN PERENNIALS Tel/Fax 01239 842260
Wern Rhos Newchapel Boncath SA37 0EN -
Aquatic, Marginal and Bog Plants, Waterlilies, Hardy Geraniums, Ferns, Grasses, Shade & Woodland Perennials.
THE PLANTSMAN'S PREFERENCE Tel +44 (0) 7799 855559
Church Road, South Lopham, near Diss Norfolk NO POST PLEASE
National Plant Collection¨∆ of Molinia hardy geranium, unusual perennials, woodland plants, shade plant
SPECIAL PLANTS Tel: 01225 891686
Greenways Lane, Cold Ashton, Chippenham, Wilts SN14 8LA
Specialties : hardy Geraniums, Grasses, hardy Impatiens, conservatory plants, tender Impatiens
FIR TREE FARM NURSERY Tel : 01326 340593
Tresahor Constantine Falmouth Cornwall TR11 5PL
Over 4000 varieties of cottage garden and rare perennials. Mail order to the UK and Europe
CULM VIEW NURSERY Tel: 01823 680698
Waterloo Farm, Clayhidon, Devon. EX15 3TN
Hardy herbaceous perennials, ornamental grasses and ferns, all grown in a peat-free compost.
SWINES MEADOW FARM NURSERY Tel 01778 343340
47, Towngate East, Market Deeping, Peterborough PE6 8LQ
Small family run nursery run by plantaholics and this reflects in our wide range of the unusual.
PRIME PERENNIALS NURSERY - Phone: 01974 241505
Llety Moel Rhos-y-garth, Llanilar, Aberystwyth Ceredigion SY23 4SG
Specialist mail-order nursery. Unusual perennials, bulbs and grasses. South African Tulbaghia.
IRISH PLANTS DIRECT Phone +353 94 9253868
Tawnaglass Midfield Swinford Co Mayo Ireland
We have a range of perennials, shrubs, alpines, climbers, grasses, bedding, herb and vegetable plants.
ROUGHAM HALL NURSERIES Tel 01359270577 Fax 01359277149
A14 Rougham Bury St Edmunds Suffolk IP30 9LZ
Hardy perennials, soft fruit bushes, bare root hedging, mail order is offered on all products.
GARDENING EXPRESS Phone/Fax: 08000 33 61 61
Chelmsford, Essex, UK. CM1 4UA
Online garden centre and plant nursery, specialising in Shrubs, Trees, Perennials, Fruit, Bamboos, Ferns.
BROOKSIDE NURSERY Tel: 0843 289 6689
School Lane Hints Tamworth Staffordshire B78 3DW
Including plug plants, bedding plants, vegetable plants, hanging basket plants, and perennial plug plants.
LONG ACRE PLANTS Tel: 01963 32802
South Marsh, Charlton Musgrove. Wincanton, Somerset, BA9 8EX
Unusual perennials, bulbs and ferns in any semi- or fully shaded position in the garden.
WOOD COTTAGE NURSERY - phone/fax 01622813311
Maidstone Road Nettlestead Green Kent ME18 5HJ
Hardy perennials, shrubs, clematis, trees, alpines, nursery, kent, maidstone,
WALNUT TREE GARDEN NURSERY Tel: 01953 488 163
Flymoor Lane Rocklands Attleborough Norfolk NR 17 1BP
Wide range of herbaceous perennials, ornamental trees, shrubs and old roses; includes rare varieties.
GARDEN BARGAINS, MAIL ORDER IN EU phone: 0539158642
Milliways Garden Centre Wexford Ireland Rosslare Road, Killinick, Tagoat Wexford Eire 11
We Provide Mailorder Australian and NZ plants, in Ireland and Europe. Many suitable varieties grown hardy.