Spring flowering plants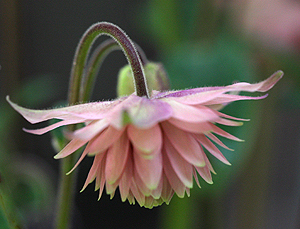 Much a sought after relief from the cold winter garden, spring flowering plants include Trees, Shrubs, Perennials, and Annuals. We bring you a list of our best spring flowering plants for the UK garden. The Primrose is traditionally the first flower of spring, followed by Violets and Pasqueflower.
The first spring flowers appear at the end of a long winter and gardeners are always excited the first to bloom, these are mostly the Galanthus. however plants such as Azalea Mollis, Daphne and Primroses all have excellent spring flowers.
Erythronium, Epimediums, Anemones, Trillium and Omphalodes all provide great displays of flowers in spring. When looking at flowering seasons and the garden the idea is to have a succession of flowering plants backed by foliage plants that will carry the visual impact through from spring to winter. A flower and some foliage plants for every season is the ideal.
List of Spring Flowering Plants
Anemone nemorosa
Late Spring Flowering woodlander
Aquilegia
Columbines or Granny's Bonnets come a little later than some, however with such great flowers, many with spurs, some doubles, Aquilegia are always worth looking for. Find Aquilegia Plants For Sale
Azalea mollis
This deciduous azalea not only has fantatsic flowers in spring as well as great autumn foliage as well.
Camellia
One of the best spring flowering shrubs, we list our favorite Camellia Nurseries
Cercidiphyllum
The flowers on this tree are very small, but the foliage is great.
Corydalis
Another woodlander, but with so many species its a varied genus.
The blue corydalis is a favorite. The new release Corydalis 'Blue Heron' is worth a look.
Daphne
No spring garden is complete without some Daphne, remember that not all Daphne are on the list of fragrant plants check out our Daphne Nurseries
Euphorbia
Erythronium
Galanthus nivalis
Hacquetia epipactis
Helleborus x hybridus
Hepatica
Lamium orvala
Lewisia cotyledon
This rock garden plant is a little later in spring than many, but Lewisia are worth looking for.
Magnolia
Magnolias are truly a magnificent spring flowering plants, with both deciduous and evergreen magnolias as well as large and small growing species its easy to find a flowering magnolia that will suit any situation.
Muscari
Pansies
Primrose
One of the first to flower in spring, and Candelabra Primrose or Japanese Primrose are fantastic, find primroses
Pulmonaria
Pulsatilla
Rhododendron
Sarcococca confusa
Tiarella
Trillium
Trillium are a long flowering woodlander that deserve more attention than they get. Easy once established Trillium can be purchased by mail order
Viola odorata
People who liked this also liked