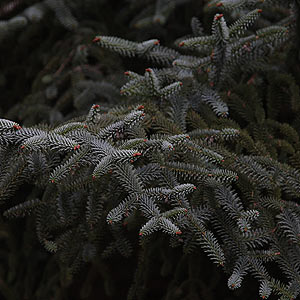 Abies tree species
Abies are a varied group of coniferous plants found in North America, Asia as well as Europe. All species prefer a moist but well drained humus rich soil. Widely used in landscaping different species and cultivars have characteristics ranging from plants suited for use as large feature trees to smaller low growing plants that work well in rock gardens or as ground cover plants.
The larger abies are often referred to as 'Fir Trees' and are common across Europe.
From large trees to smaller growing shrubs Abies have many uses in the garden. Abies koreana has excellent purple-green foliage. Abies Nordmaniana golden spreader is a shrubby golden leafed form. Abies procera glauca prostrata is great for rockeries.
Where to grow Abies
Abies are suitable for most gardening situations. Just be aware of final size as this varies greatly.
Abies care and growing hints.
Abies require little care and are generally a tough plant once established.
Popular Abies species include:
Abies procera, glauca prostrata, Abies koreana glauca prostrata, Abies Nordmaniana golden spreader, Abies concolor, Abies pinaspo, Abies balsamea, Abies lasiocarpa, Abiea concolor and Abies fraserii.
Abies species and Cultivars Details