Scutellaria or Skullcaps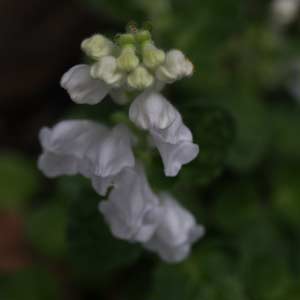 Scutellaria or 'Skullcaps' are wide ranging genus of plants and herbs. Scutellaria plants are used as herbs in chinese medicine and are popular as garden plants.
With over 300 species ranging from low growing species to taller plants that include: Scutellaria lateriflora, Scutellaria barbata, Scutellaria incana, Scutellaria galericulata, Scutellaria baicalens and others. Scutellaria are commonly known as skullcaps. Scutellaria novae-zelandiae is from New Zealand.
A varied group of plants with Scutellaria baicalensis is from China through to Russia and is a lovelly purple flowering species used widely in Chinese herbal remedies. Scutellaria lateriflora is known as the blue skullcap' and is from North America, again used for herbal remedies.
As a garden plant they are not widely grown, however species such as S. alpina make an attractive addition to the rock garden where they appreciate a humus rich moist but well drained soil. S.ovata, another from North America has attractive heart shaped foliage and purple flowers.
Scutellaria plants are available for sale from the following nurseries

CRÛG FARM PLANTS - Bleddyn & Sue Wynn-Jones, - Telephone: (+44) 01248 670232
Griffiths Crossing, Caernarfon, GWYNEDD, LL55 1TU
We are a small nursery on the North Wales coast, which specialised in introducing new plants into cultivation, from seeds collected on our world-wide expeditions. Which include shade plants, climbers, species Hydrangea, Araliaceae, rare trees & shrubs, Convallariaceae, herbaceous & bulbous.
You may also be interested in :