Terracotta Pots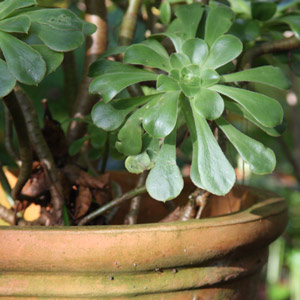 Used both as functional planters and decorative feature terracotta pots have been a favorite in the garden for 100s of years and are available to suit a wide range of plants.
Versatile with many sizes and styles for sale in a wide range of decorative patterns, including hand made and frost resistant pots terra cotta is a great material for plant pots.
With sizes and shapes of these plant pots ranging from large to small and many new shapes including square pots becoming available terracotta garden pots have a place in every garden. Specialist designs include strawberry planters and bonsai pots.
We give you a guide to buying pots and planters for the garden. If you are looking for large numbers of pots wholesale suppliers of terracotta pots may be able to assist
Terracotta Plant Pots are perhaps the most traditional of all pots for garden use.
Plant Pots may be glazed or unglazed and come in a huge range of sizes and shapes. Available in a range of shapes other than the traditional round pots Square pots are popular for use on terraces. Vintage plant pots are available and can be very attractive, however it is well worth looking carefully at older pots to test strength.
Unglazed Plant Pots are porous and this may not suit all plants that require regular watering, however with new simple sprays that seal pots this is no longer a problem.
Sealing Unglazed Terracotta Pots
Unglazed Pots have a tendency to dry out quickly, the clay (terracotta) in the pot itself sucks the water from the potting soil. Pot sealants are now readily available and are easy to apply to the inside of the pot if required.

John Allman
People who enjoyed this also liked
You May Also Like