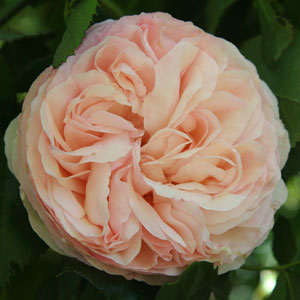 Pierre de Ronsard or the 'Eden Rose 88'

A wonderful old fashioned romantic rose, Pierre de Ronsard also known as the 'Eden Rose 88 is aptly named after a poet of the same name, and yes he was a romantic. This is a climbing rose with large double pink to white blooms.
A profuse blooming rose it has been around since the 1980s when it was released by Meilland. This is a tall growing rose that will reach 3-4 m in height. The cupped flowers appear in masses as the weather warms up towards the end of spring and repeat flowers through summer.
Care
This is a rose that is hardy and disease resistant, prefers a warm sunny position and mulch to maintain a cool root run. Fragrance is pleasant but this is not a highly perfumed rose.
You May Also Like
Further Reading on Roses in the UK
You may also like these roses