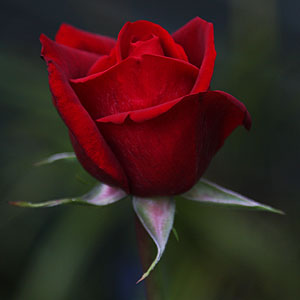 Loving Memory Rose
As a commemorative rose or one to remember a loved one, Loving Memory has a lot going for it.
A wonderful hybrid tea rose, Loving Memory has deepish red flowers, a well formed spiral bud and is hardy. If you are looking for fragrance this is probably not the rose for you, yes it has a slight fragrance but not strong.
This is a Kordes rose released in 1981, continual flowering with double blooms. It does have thorns but not overly so. Easy in the garden a a great reminder to many.
We grow Loving Memory as a standard rose, and as it has nice long stems it is great for cut flowers, often found in rose shows as well as it has such good shape. As a standard it will reach around 1 - 1.3m in height.
Care
Prune in late winter to early spring, and apply some specialist rose fertiliser at the same time. Deadhead to help promote a second flush of flowers.
Often used as a memorial rose, Loving Memory deserves its place in the garden for the wonderful flowers alone.
You May Also Like
Further Reading on Roses in the UK
You may also like these roses