Garden Furniture
Garden Furniture has been an important element in gardens for centuries. Traditional Cast Iron and Timber garden furniture have been joined by teak garden furniture and garden furniture manufactured from lightweight materials such as plastic and aluminium. Concrete garden furniture is long lasting and makes a permanent fixture. Many types of garden furniture are also suitable for use as conservatory furniture.

Selecting the right garden furniture.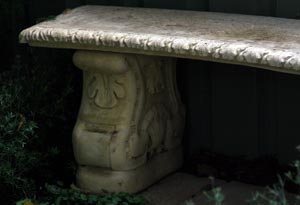 With so many styles of garden furniture and so many materials available for sale, selecting the right garden furniture for your garden may seem difficult. We provide a few steps to help you choose the right furniture for your garden. Garden Furniture materials.

Being able to choose from timber, cast iron, aluminium, wicker, concrete garden furniture and PVC the selection depends on a number of factors. Look for materials that are weatherproof, or at least long lasting when placed outdoors. Timber needs to be Teak or Oak, both of these are very slow to degrade, however they will need to oiled every year to help with maintenance.
Aluminium is light weight and easy to move around, powder coated aluminium garden furniture requires very little maintenance. PVC and glass also require little maintenance.
Garden Furniture styles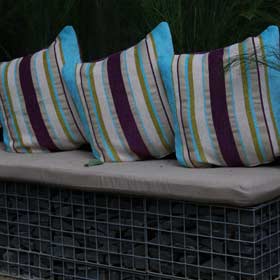 Of course if you care about style, materials in themselves may be secondary. Are you looking for classic garden furniture, or a for contemporary look for the outdoor setting.
Garden Furniture including garden benches in both antique and modern styles are available from a range of online and retail suppliers. Traditional looking garden benches can look great when placed in secluded areas of the garden.
Modern garden furniture fits in well in many new and contemporary settings and garden designs and with new materials and styles appearing every year.
You May Also Like